Specialist Real Estate recruiter focussed purely on the Commercial Real Estate Sector in the UK & Europe.Our specialisms include;
Asset & Investment Management / Fund Management & Analysis / Planning & Development / Commercial Property Management / Graduate Recruitment
About us
Founder & Managing Director, Rory O'Reilly is a specialist Real Estate recruiter with 20+ years of industry experience. Rory is a natural relationship builder with substantial practical experience and specialist sector knowledge.Our longstanding relationships with our clients and candidates allows us to add true value at every stage of the recruitment process. In most instances we only work with candidates twice throughout their careers - once as a candidate and thereafter as a client. We don't believe in placing candidates in multiple roles.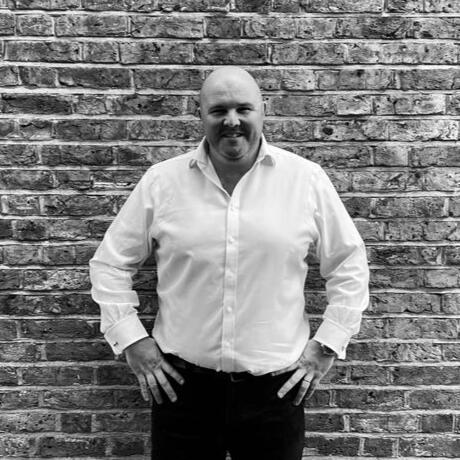 We embrace new technology as part of the recruitment process including a bespoke video screening process branded to each individual client.
Clients
We place exceptional talent into the Commercial Real Estate sector.It's that simple!
Our successful relationships with our clients are a result of 10+ years of building a mutual trust & understanding and consistently delivering on our promises.We don't just place exceptional talent, we also act as a true recruitment partner offering market insights and salary benchmarking as part of our overall service.
Current roles
Get in touch to hear about the full list of roles available
Tandem Asset Management – Graduate Scheme 2023
Our client, Tandem Asset Management are looking to appoint a number of graduates to join their inaugural graduate programme in September 2023. This is an outstanding opportunity for a recent graduate to launch their career in Commercial Real Estate
Associate - Property Management- London, £70,000 plus usual benefits
Tandem Property Asset Management is an independent, real estate advisory business specialising in property asset management. Our offices and property managers combine in depth knowledge with national expertise with a dedicated financial team to provide the highest level of expertise. We look to match the smartest people with new technology and provide a service that really is the best.
Acquisitions Analyst - M7 Real Estate - London
We are seeking an Investment Analyst to work within the Pan European acquisitions team.The role will be responsible for supporting of all aspects of the acquisitions team which is focused on the sourcing, pricing and execution of investment deals across Europe and UK. Candidates will be given the opportunity to work across sectors, risk profiles and markets in order to deliver acquisitions aligned with M7's investment strategies for both new and existing vehicles.
Don't just take our word for it....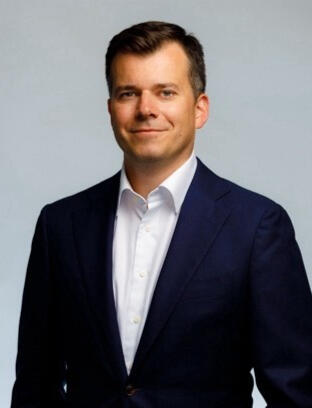 Julian Carey
Managing Director - Industrials REIT
Over the last 7 years Rory has recruited numerous asset management staff for our company. He is very knowledgeable about the market and has an excellent feel for the candidate profile who will work well in our organisation. I wouldn't hesitate to recommend him.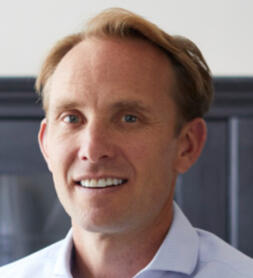 Cameron Fraser
Partner - Marchmont Investment Management
Rory is a fantastic recruiter and has been an integral part of our growth at Marchmont, assisting us with key hires across Asset Management / Investment & Analytics and Development Management. He takes the time to fully understand the role requirement and has out-performed every time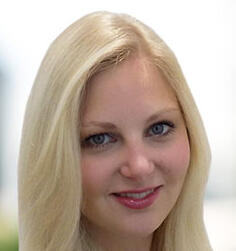 Camilla Cockfield
HR Director - M7 Real Estate
Rory has an excellent understanding of our business and always takes the time to ensure that he fully understands our hiring needs. He has been instrumental in resourcing for our graduate scheme and has successfully placed a great number of people across various teams."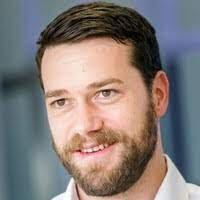 Ollie Bycroft
Director - Arax Properties
I was approached by Rory in a very professional & friendly manner in relation to a new role at ARAX and although I wasn't actively looking for new opportunities at the time his understanding of the role and the opportunity it presented really piqued my interest. Throughout the whole process Rory was engaging and knowledgeable and I wouldn't hesitate to recommend him to anyone looking for a new role.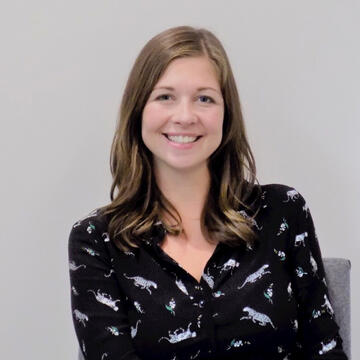 Sadie Fitzpatrick
Senior Asset Manager - M7 Real Estate
It was a pleasure working with Rory from the initial Linkedin contact all the way through to my first day in the new role. Rory listened to my interests and ambitions and matched me with the perfect position, not trying to pigeonhole me into continuing with more of the same like so many before him. Rory's support and assistance throughout the whole process was fantastic and I would never have landed my dream job without him. If you're looking for a change then it's definitely worth dropping Rory a line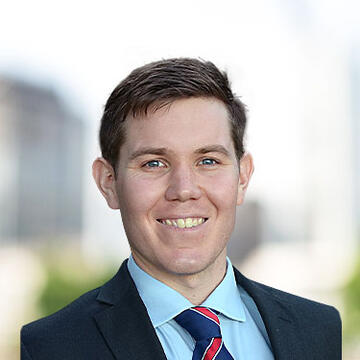 Nick Wells
Senior Asset Manager - Legal & General Investment Management
Rory was extremely professional and thorough when helping me with my job search. His service was bespoke and I did not feel like I was being bombarded with irrelevant job specs. Rory was integral in my successful job hunt and I would highly recommend getting in touch with him.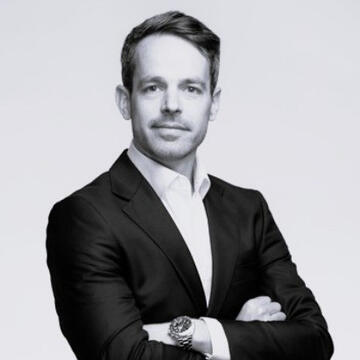 Simon Ross
Head of Asset Management at Industrials REIT
I was initially a candidate of Rory's. Now a client, he supports our business with recruitment needs across a broad spectrum of roles and skill sets to include Asset Managers, Property Analysts and Development Managers. Rory brings a considered approach to sourcing talent for us - relevant skills and experience are prerequisites, but so too is to the right personality and Rory appraises each candidate to make sure they are the right fit each time.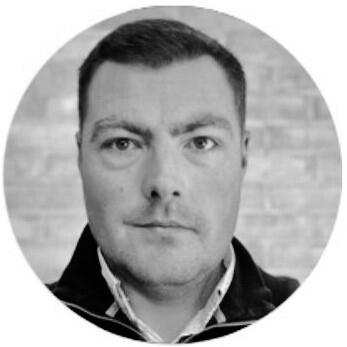 Nona Atoyan
Associate - Vengrove
Rory is very professional and extremely knowledgeable in his field. He does not just review his candidates CVs to check the boxes, he actually tries to understand their experience and how it could translate into other roles. My experience with Rory was seamless. He valued my time and only suggested positions that he knew I would be a good fit for. He is also great at communicating, returning calls and emails and always keeping his clients in the loop.
Contact Us
If you have any upcoming requirements for outstanding talent or are thinking about your next hire and would like a guide on current market rates on salaries and bonuses or you are a candidate considering your next move please get in touch for a confidential discussion.
Tandem Asset Management Graduate Scheme 2024
WHY TANDEM?Tandem is a leading independent property asset management partnership. Tandem is an agile and committed team of dedicated property management professionals. Tandem has 54 employees across 4 national offices in London, Birmingham, Leeds, and Newcastle. The team manages over 900 retail, office, industrial, and residential properties.Tandem is committed to eliminating discrimination and encouraging diversity amongst our workforce. Our aim is that our teams will be truly representative of all sections of society and each employee feels respected and able to give their best.We attract, recruit and retain the best people in property.
THE GRADUATE SCHEMEThe Graduate Programme
This is a two-year graduate scheme during which you will be working within our commercial property management teams across a range of asset classes, completing the APC competencies to varying levels 1, 2 & 3.During the graduate scheme we will sponsor you to qualify as MRICS.
You will be provided with a mentor throughout your career at Tandem to counsel and guide your professional development.What We Look For
We are looking for passionate independent, personable, collaborative team players who are self-motivated and full of enthusiasm. You must have excellent communication and people skills, with attention to detail. Strong work ethic and commitment to the job at hand are essential, as is the ability to perform under pressure.Entry Requirements
You must have a grade C or above in all A-Levels and GCSEs. In addition, you will need a minimum of a 2:1 in a property estate management undergraduate degree, or a 2:1 in any undergraduate degree with a merit in a real estate related postgraduate degree.
erical and negotiation skills, with meticulous attention to detail. Strong work ethic and commitment to the job at hand are essential, as is the ability to perform under pressure.How To Apply
To apply please send a CV and covering letter specific to the Graduate Scheme at Tandem Property Asset Management. Your covering letter must be addressed to our Recruitment Partner at Ramsey Heath,
Rory O'Reilly - Rory@ramseyheath.comApplications are now open
Applications close on 31st October 2023
M7 Real Estate Graduate Scheme 2024
WHY M7?M7 is a leading specialist in the pan – European, regional, multi-let real estate market. M7 has over 230 employees in 15 countries and territories. The team manages over 200 retail, office and industrial properties with a value of circa €6.9 billion (as at end May 2023).Diversity and inclusion are key to our unique culture, employing 26 nationalities we are proud to promote diversity and equality in the workplace. We believe that to attract and inspire the best, valuing and investing in our people is of the utmost importance.
THE GRADUATE SCHEMEThis is a two-year rotational scheme during which you will spend time with the investment management, asset management, transactions and capital markets teams.
During the graduate scheme we will sponsor you to qualify as either MRICS or CAIA.
You will be provided with a mentor throughout your career at M7 to counsel and guide your professional development.WHAT WE ARE LOOKING FORWe are looking for passionate independent, personable, collaborative team players who are self-motivated and entrepreneurial. You must have excellent numerical and negotiation skills, with meticulous attention to detail. Strong work ethic and commitment to the job at hand are essential, as is the ability to perform under pressure.ENTRY REQUIREMENTSYou must have a grade C or above in all A-Levels and GCSEs. In addition you will need a minimum of a 2:1 in a property related undergraduate degree, or a 2:1 in any undergraduate degree with a merit in a real estate related postgraduate degree.HOW TO APPLYTo apply please send a CV and covering letter specific to the Graduate Scheme at M7 Real Estate. Your covering letter must be addressed to our Recruitment Partner at Ramsey Heath,
Rory O'Reilly, Rory@ramseyheath.comApplications for the 2024 Graduate Scheme are now open until 31st October 2023